Sidebar
HOME COOKING Keto Friendly Breakfast Ideas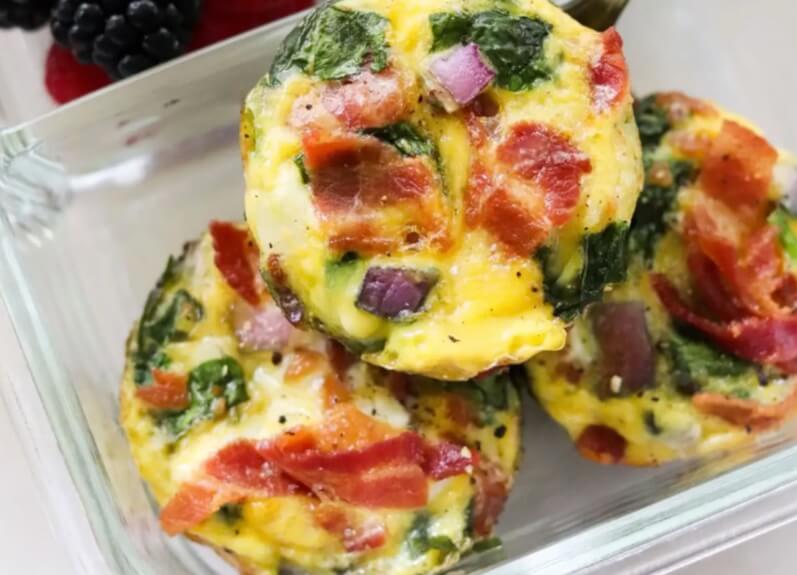 HOME COOKING Keto Friendly Breakfast Ideas
Mom always told you breakfast was the most important meal of the day. So, we were pumped when we saw Today show co-anchor Al Roker sharing his keto-friendly low carb egg cups brimming with cooked veggies, cheese and cooked bacon or dairy-free sausage. They can be made with eggs or egg replacement.
We experimented with his recipe and came up with this low-carb, quickie recipe: Beat six eggs with a splash of half and half. Fill six muffin tin cups with the egg mix. Add any cooked veggies, cheese, and cooked bacon (or plant-based meat) to the mix. Bake for 30 minutes @400 degrees.
We alternated the egg muffins with blueberry and green smoothies, then went looking for more breakfast recipes that were easy on busy mornings. We discovered these breads that can be made ahead, then popped in a toaster oven with keto-friendly toppings such as poached eggs, avocado oil and red pepper flakes; unsweetened almond butter, chia seeds, cacao nibs and cinnamon; keto-friendly hazelnut spread and unsweetened toasted shredded coconut; avocado slices, sriracha, black pepper and sea salt or hummus, cucumber and roasted garlic. So yummy and good for you. Get your food, home and office supplies delivered to your door from www.CoastBrothers.com.
4 eggs, separated

1/2 teaspoon cream of tartar

1/4 cup (2 ounces) cream cheese, softened
Directions: Preheat oven to 300°F. Line two shallow baking pans with parchment paper; set aside. Beat egg whites and cream of tartar in large bowl with electric mixer until stiff peaks form. Beat cream cheese in a bowl until smooth. Add egg yolks, one at a time, beating until completely smooth. Gently fold egg white mixture into yolk mixture. Pour batter into 1/4-cup measuring cup on prepared baking sheets about 2-inches apart. Bake 25 minutes and cool.
ST. PATRICK'S DAY SIPPER You'll dance a jig for this dairy-free Irish creamer, perfect for your morning java. Combine coconut milk, Swerve, espresso, almond extract, vanilla extract, and cocoa powder. Bring to a boil and immediately reduce to a simmer, stirring occasionally. Simmer for 10-15 minutes. Remove from heat and let cool.
1 can full-fat coconut milk (400mL)

1/3 cup Swerve

1 tbsp espresso

1/2 tsp almond extract

1/2 tsp vanilla extract

1/2 tsp cocoa powder

1 cup nut milk (heavy cream if you are keto)